19 tags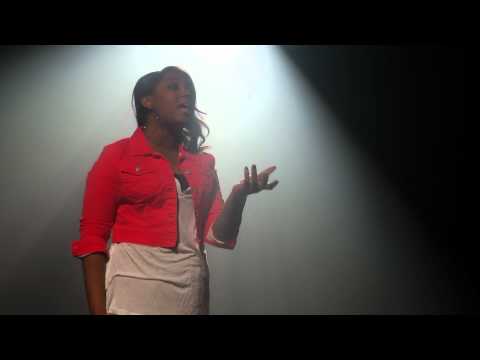 14 tags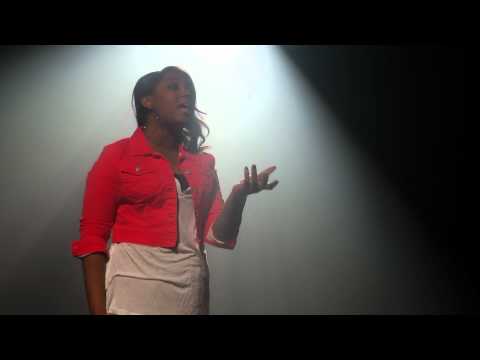 6 tags
Seen our trailer?
Share your thoughts! Tag your posts on tumblr with 'damn wonderful', or #damnwonderful on Twitter!
It's here! I am Damn Wonderful, are you? →
essenceofsky: DAMN WONDERFUL is a documentary celebrating the journey of self-love and self-worth of 6 young LGBTQP poets from New York City and Los Angeles. They come from various backgrounds and experiences, offering a visceral and honest look into some of the challenges and triumphs our youth are facing.
7 tags
Are you on Twitter?
Share your thoughts with us by adding #damnwonderful to your tweet.
11 tags
OUR TRAILER! →
17 tags
COUNTDOWN 6 HOURS
Until our Trailer is available for viewing! Join us on Twitter at #damnwonderful to chat with our fantastic poets tomorrow at 3pm EST/12 Noon PST!
15 tags
16 tags
18 tags
BIG NEWS!
We are excited to announce that we are launching our brand new website this week! Be the first to see the site and our TRAILER this Friday, November 16! Join our SPECIAL live twitter Q&A hour with our poets using the hashtag #damnwonderful to celebrate, this Friday. Details to come.
3 tags
9 tags
7 tags
National Coming Out Day!
We're celebrating National Coming Out Day on the 11th of October, by sharing some of our stories! Share yours with us by using the hashtag #DWmoment on Twitter and Tumblr! Let's celebrate our damn wonderful moments together.
7 tags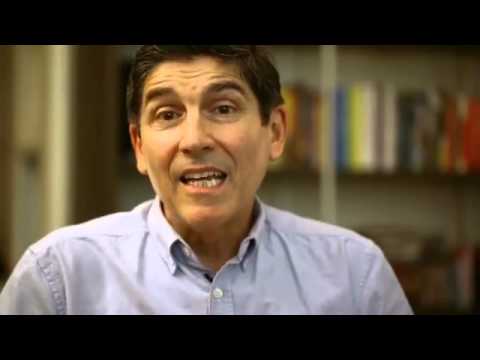 3 tags
2 tags
IRL
Seeing the rough cut and some of the actual website makes this thing real! It's happening everybody!
4 tags
Watch
Frank Ocean's stripped down performance of 'Thinkin Bout You', a love song for a man in his past, performed at the VMAs is absolutely special. So we're sharing it with our damn wonderful tumblrites! :)
6 tags
Missed Edwin's performance on Verses and Flow?... →
13 tags
Edwin Bodney is on Verses and Flow Tonight!
Our damn wonderful poet, Edwin's episode of TV One's slam poetry show, Verses and Flow, premieres tonight! Tune into TV One at 8pm PST to get a glimpse of how amazing our poets are! Also performing is Deaidre White and IN-Q, with musical guests Eric Benet & Tamia, and hosted by Omari Hardwick.
7 tags
10 tags
11 tags
The internet wins!
Thanks to Canadian site Xtra.ca: Canada's gay and lesbian news, and Project Safe in Brooklyn for giving us a shout!
14 tags
9 tags
Nelsan Ellis Lands MLK Role In 'The Butler'
Congratulations Nelsan! jeremyonair: Director Lee Daniels has tapped Nelsan Ellis to play Martin Luther King Jr in The Butler. Ellis, who plays Lafayette Reynolds in True Blood, most recently completed The Reluctant Fundamentalist in Gods Behaving Badly. He's directing the documentary Damn Wonderful. ICM Partners and Brookside Artist Management rep him.  
10 tags
Shadow and Act (Indiewire) talks about Damn... →
3 tags
Our director Nelsan Ellis is on now, LIVE
On The Worst Show on the Web Podcast!! It started at 8pm PST. You can CALL IN and ask your questions on (347) 202-0556! Go to http://www.blogtalkradio.com/worstshowontheweb/2012/07/31/073012—the-true-blood-show#.UBdRDySId0k.facebook to listen in.
5 tags
Back on Set
in t-12 hours!
Back on set this weekend
for our last pick ups. 
Producers are watching footage
And they are super excited!
movetotherhythm asked: I just wanted to say that I'm excited to see what you guys are doing. The premise behind the documentary is already inspiring and well damn wonderful, if I may say so.
2 tags
Happy Independence Day
Happy Independence Day, America. Despite the many freedoms we enjoy, there are many who still don't feel free to be themselves. So please don't use your freedom of expression to suppress another person's freedom of expression.
straightedge-emo asked: So glad i decided to watch Chelsea Lately right now! This is so great!!
tomlinteith asked: Chelsea Lately brought me here and I'm so excited! The interview got me so interested, I can't wait (:
coffinxcutie asked: Really excited to see this! Stay beautiful!
We're back in editting!
:D
brlondonblu asked: I cant wait to see this, when is it going to be available? Peace = London
lifeslotus asked: Just saw Nelsan on Chelsea! This is such a wonderful project! Everyone should support LGBTQ! <3
vanitykillsthebeauty asked: I just wanna say what you are doing is amazing! It's good to know people will look into our community and help us make a difference! - A Young Aspiring Drag Queen, Curtis/Wild Fire (:
sleepinggardens asked: Just saw this on "Chelsea Lately" and I want to say thank you for this.
bluntsbitchesandbaddecisions asked: Saw you on Chelsea Lately! Love this, love you! Keep up the good work :) xoxo
kaelex asked: You're on Chelsea right now! :D This is a great thing that you're doing, really. xx
normalgirlfitness-deactivated20 asked: I am so proud of this film and the attention it is getting. I only hope that it will open the eyes of other heterosexual people like myself to the truth that everyone is equal and beautiful and deserving of love and the chance to make themselves relevant. I will support this film and encourage everyone I know to see it. Good luck with everything! :)
shewalkslikerain-actslikesummer asked: Chelsea Lately brought me here:)
butter8 asked: just saw you on chelsea lately! i'm really excited for your site. love, a lesbian xoxox
itstartswithhelloo asked: Heard about you guys on Chelsea Lately. As someone who is bi, and knows the struggles of life as a gay person, I just want to say that this is such an amazing project, and I'm glad I heard about it. I'll be sure to spread the word around, keep doing what you're doing. It's amazing. <3
aggiecutie asked: So proud of Nelsan for working on this documentary! I work with youth teaching about bullying and can't wait to show my kids this!